Exterior Painting

We take great pride in transforming your property into a stunning masterpiece. With our team of highly skilled and experienced professionals, we offer a range of services that will revitalize the look and feel of your home or commercial space.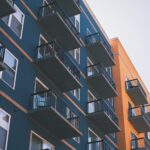 Stucco/Siding
Whether you have a stucco or siding exterior, we understand the importance of maintaining its durability and enhancing its aesthetic appeal. Our meticulous attention to detail ensures a flawless finish, protecting your property from the elements while giving it a fresh, vibrant look.
Colour Consulting
Choosing the perfect color scheme can be overwhelming. We are here to guide you through the process, helping you select the ideal shades that complement your property's architecture and suit your personal style. We combine our expertise with your vision to create a harmonious and visually appealing exterior.
Fences
A well-maintained fence enhances your property's curb appeal and provides privacy and security. Our team of experts specializes in painting and staining fences of various materials, including wood, vinyl, and metal. We use high-quality products and techniques to ensure a long-lasting finish that withstands the test of time.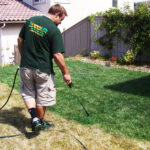 Lawn Lift
To complement your freshly painted exterior, we offer a lawn lift service to rejuvenate your landscape. Our professionals will assess your lawn's condition and recommend the best approach, whether it's reseeding, aeration, or fertilization. A vibrant, lush lawn will beautifully frame your newly painted home, adding to its overall allure.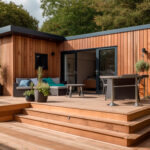 Decks & Patios
Extend your living space with a beautifully painted deck or patio. Our team excels in refinishing and revitalizing outdoor surfaces, providing protection against weathering and enhancing their natural beauty. Whether it's wood, composite, or concrete, we apply expert techniques and top-quality finishes to bring your outdoor oasis to life.
Your Trusted Company for Exteriors
Don't settle for anything less than extraordinary when it comes to transforming your property's exterior. Contact us today to schedule a consultation and let our expert team turn your vision into reality. Rivterra Services is the name you can trust for exceptional exterior painting services!